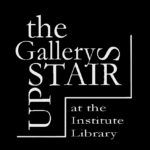 Message from our Curator: We are reviewing artwork!
Wish You Were Here: Please note the deadline for submissions: Sun. April 1st at 5:00pm (show opening May 30th). Call for entries, art exhibition opening at the Institute Library in Summer 2018. A summer arm-chair vacation exploring the globe in times past and present, we are seeking works by artists that include postcards, travel, journey  and or postal correspondence. Research and interpretation of items from our own collection of vintage travel books and atlases encouraged. All media welcome. To be considered for inclusion in this exhibition please send one PDF with your name, address, website, email, 3-10 images of your work and a brief statement of relevance to either or both shows to gallery@institutelibrary.org.
To be considered for inclusion in these exhibitions send one PDF with your name, address, website, email, 3-10 images of your work and a brief statement of relevance to either or both shows no later than April 1st to gallery@institutelibrary.org. All the best! -Martha Lewis, Curator in Residence.
---
PAST
---

The Plot Thickens….
An exhibit exploring the shifting role of narrative fictions in visual art, featuring collage, assemblage, sculpture painting, prints, film and multi-media works by 9 artists.
September 9 – October 31, 2017
Opening Reception
Saturday, September 9, 4-6 pm
Artist-led tour at 5pm
Artists: Lani Asuncion, Chris Barnard, Susan Clinard, Maya Deren, Clymenza Hawkins, Nathan Lewis, Christopher E. Manning, Margaret Ann Withers, Tsukioka Yoshitoshi.
Read On Chapel, Fairytales Regain their Power by Lucy Gellman in The Arts Paper here.
Curated By Martha Willette Lewis
---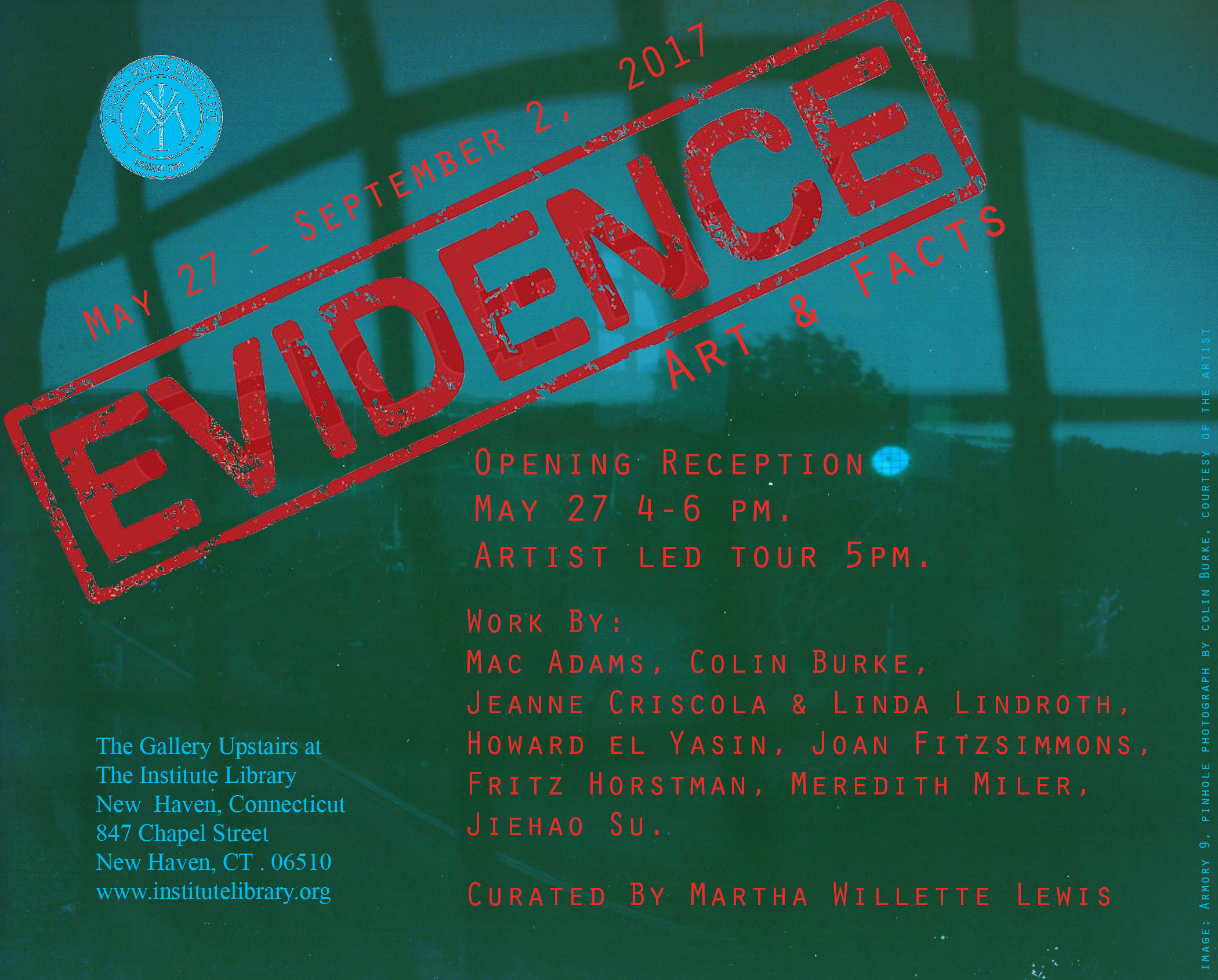 EVIDENCE: Art & Facts
May 27 – September 2,  2017
Opening Reception
Saturday, May 27 | 4-6 pm
Artist led tour begins at 5pm.
Artists: Mac Adams, Colin Burke, Jeanne Criscola and Linda Lindroth, Howard el Yasin, Joan Fitzsimmons, Fritz Horstman, Meredith Miller, Jiehao Su.
Curated By Martha Willette Lewis
This exhibit highlights the role of deductive reasoning and careful examination play in constructing a narrative and conclusion. All of the artists in this show collect and present data, constructing their works as a form of visual proof and use the documentary concept of "evidence" to undertake a creative act. This mode of practice, borrowed from science, looks at the traces of activity which surround us, presenting them to us anew to look again.  EVIDENCE features photography, sculpture and installation that have the artist in the varied roles of collector, sleuth and witness. Download the Press Release
Read Art Presents Its Case by Allen Appel in The New Haven Independent here.
---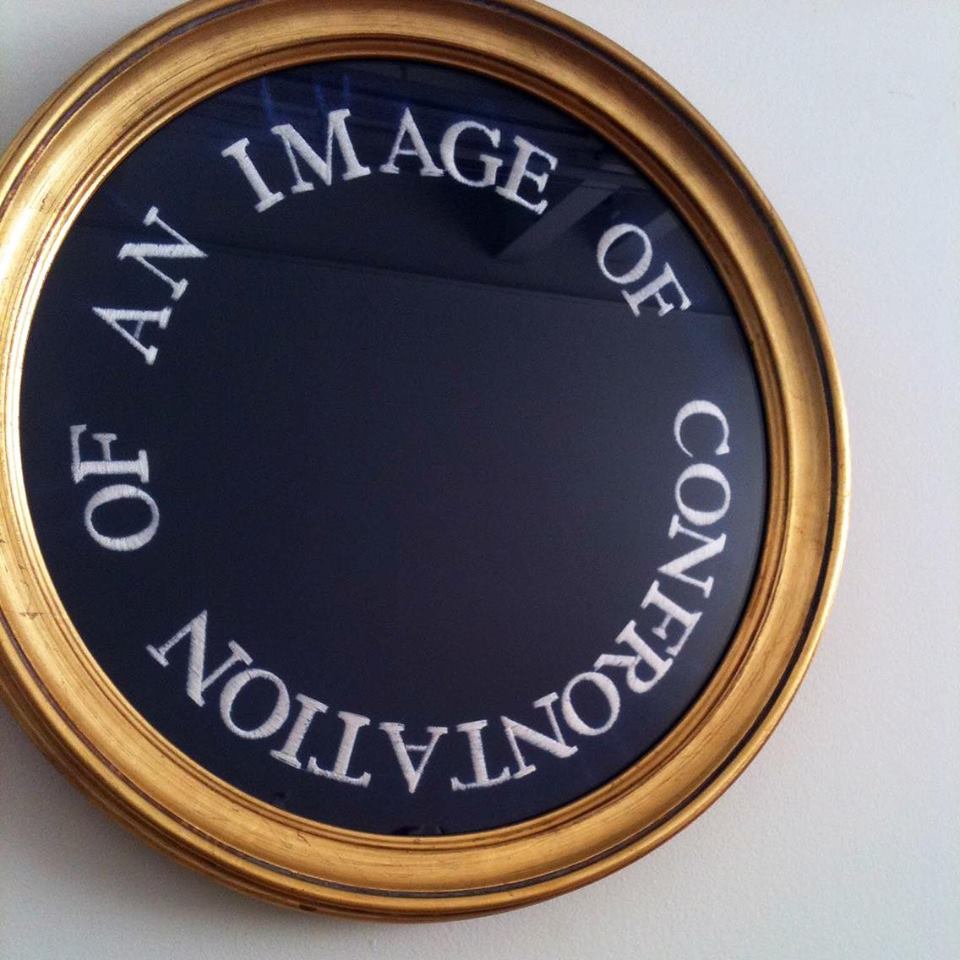 CLOSING RECEPTION Saturday, May 20 | 12-2pm
Mincing Words: through May 20th
Mincing Words  presents a range of works by contemporary visual artists focused a sense of play between images and words. In constructed photographs, prints, and installations, in a variety of media, they create a commentary of varied perspectives remarking upon our current socio-political climate.
Artists include: David Borawski, Matthew J. Feiner, Kirsten Hassenfeld, Learn – as – Protest, Cayla Lockwood, Jeff Mueller/Dexterity Press, Rita Valley, Robert Zott. Curated by Martha Willette Lewis.
---

CRU – Contemporary Radical Underground
CRU: March 25 – April 27, 2017
CRU ("RAW" in French) is both a physical magazine and a virtual body: a secret website of sound art with access through a code only given to those who have bought the magazine and a printed issue documenting CRU exhibitions and performances held at La Plaque Tournante, a non-commercial artist space in Neukölln, Berlin.
Conceived as a four-part publication, each edition CRU features postcards, posters, exhibition images, limited edition artworks, a DVD of performances and an audio CD. This is the first exhibition of CRU magazine, with deluxe editions of 1 and 2, curated by Martha Willette Lewis. A subsequent exhibition has been organized for later this year in London.
Artists include: Frédéric Acquaviva, Tomomi Adachi, Silva Gabriéla Béju, Broutin, Henri Chopin, Denis Dufour, Bernard Heidsieck, Hém-Ish, Ione, Johannes Kreidler, Katherine Liberovskaya, Loré Lixenberg, Jacques Lizène, Alvin Lucier, Alex Mincek, Phill Niblock, Pauline Oliveros, François Poyet, Trevor Wishart and Gil J Wolman. More information at www.cru-web.org
---

Looking then Reading
Mikhail Shevelkin: Paintings & Drawings (through March 18)
OPENING RECEPTION Thursday, January 26 | 7-9pm
January 26 – May 25, 2017

Read The New Haven Independent article discussing the exhibit: ART EXHIBIT BECOMES A CARD CATALOG OF LIFE by Brian Slattery
An exhibition of paintings by local artists, displayed in the nooks and crannies of the Historic Institute Library, on our 2nd floor. Join us for the opening reception on Thursday, January 26th from 7:00-9:00pm, when we will also be having an opening for our exhibit on the 3rd floor, Mikhail Shevelkin: Paintings & Illustrations. Musician and ambient soundscape artist Derek Piotr will perform.
Artists include: Susan McCaslin, Heather Hill Young, John Keefer, Barbara Marks, Daniel Eugene, Amy Vensel, Noe Jimenez, Frank Bruckmann, & Steve Digiovanni.
Mikhail Shevelkin is a working artist who has been living in New Haven, CT for twenty one years after immigrating from Moldova, former Republic of the Soviet Union, where it took him almost ten years to "break free" from the St. Petersburg Academy of Arts and achieve pure abstraction. Rather than working in any particular style, Shevelkin uses media and materials that best suit the particular idea in progress, including painting, sculpture, drawing, and ceramics. Shevelkin experiments with color and texture, aiming to create work that produces the flow of positive enlightening energy: all of his work is meant to be a "creator" in and of itself. His art is an ever changing and developing process, a slow but constant movement toward the absolute.
Both exhibitions are organized by Noe Jimenez & Maria Shevelkina.
---

Out of the Fog: Five Photographers
OPENING RECEPTION Saturday November 5th | 12-2pm
November 5 – January 15, 2017
Read The New Haven Independent article discussing the exhibit: PHOTOS LEAP OUT OF THE FOG by Allan Appe
Marion Belanger, Sean Kernan, Steven B. Smith, Marjorie Gillette Wolfe, Stefan Znosko
Organized by Stephen Vincent Kobasa
---
The Floral Ghost: Philip Taaffe, Susan Orlean and Planthouse Press
PANEL TALK Tuesday, September 27th | 6-7:30pm
September 10 – October 22, 2016
An exhibition of the two print editions of The Floral Ghost published by Planthouse Gallery, New York. The 2016  book The Floral Ghost, by Susan Orlean and Philip Taaffe, featuring Philip Taaffe's silkscreen monotypes, and the deluxe portfolio edition for the 2014 show The Floral Ghost with prints by Simryn Gill, Florian Meisenberg, Katia Santibañez, Philip Taaffe, Fred Tomaselli, and Anton Würth, and a broadsheet of Susan Orlean's essay.
Organized by Martha Willette Lewis
---

Tasha Lewis: The Art of the Page
A Visual Edition of Joyce's Ulysses
Read The New Yorker article discussing Tasha Lewis' work:  WHY WE ARE NO LONGER SHOCKED BY "ULYSSES" by Louis Menand
OPENING RECEPTION May 6th | 5-8pm
with a talk by the artist at 6:30pm
May 6 – September 3, 2016
This massive visual undertaking dives headfirst into Joyce's masterpiece, with the artist creating one image for every page of text. Using the Gabler edition of Ulysses, Lewis travels the book, shifting media by chapter, moving from collage to photography, monoprints, encaustic, drawing, totaling 18 different media over the course of 644 pages. More information at: www.TashaLewis.info
Organized by Martha Willette Lewis
The Gallery Upstairs at the Institute Library features a challenging roster of contemporary art exhibitions throughout the year. We offer visual art with strong connections to words, language, literature, libraries, and collections, with the active interest of sparking dialogue, providing a locus and salon for visual culture within our community. 
---
Are you interested in proposing a show? Visit our Gallery page here for more information and instructions on how to submit your ideas. Or, rent the space! More details on private event rentals, here.